Indian Couple Sunny & Sonia Biography
Hello! Welcome to our site MySexyCouple.com Most of you people are very well aware of us who we are and what we do but I think those who don't know us would like to know more about us in detail. Sonia and I Sunny have been married from about 6 years, We get married on 11th Oct 2009. We are a Pakistani based couple. My wife Sonia is from Karachi, Pakistan and I am from Lahore, Pakistan. India and Pakistan got same roots so we loved when people call us Indian couple. Sonia is a housewife and I worked in a Cellular company in Pakistan. Our initial married life was outstanding, though it was an arranged married. We instantly clicked and got along pretty well especially when it comes to sex, we are very open to one another.

Sonia is an average looking lady but with assets to die for and she does turn heads when she dress up to impress. Our first night was just out of this world, she really knows how and where i want her and this made me so happy. nd after a few weeks into our married life i started to wonder how was she so good in bed and where she had learned all the skills that made her know exactly what a man wants. After intense fucking for about a month and over Sonia told me that she is pregnant. We celebrate that night in style as well and share that night experience with you already in members area. As time pass her big boobs getting swallon day by day and belly is coming out showing sign of her pregnancy.
Read More About Sunny & Sonia
Sonia was seven months pregnant and pretty big. Sonia was wearing normal lose Indian nighty which were quite lose. I started scratching her round belly which itches like fury. I loves her pregnant. I never said but I think it's kind of a "thing" with me. You can guess Sonia condition how much she mind, especially she is horny - a lot - when she's pregnant. Sonia started scratching her leg, shifting to raise my thigh as I did so. The dress slipped down her leg and I just about stayed decent with much thigh. She carried on scratching, seeing my trousers start to bulge. I could tell the TV suddenly wasn't his main interest any more. She scratched further up my leg and pretty soon I wasn't decent any more as I moved my thighs apart. By now, she was very wet and breathing hard. Sonia smiled at me. She looked hypnotised.

She said! Uh honey, I've got this itch I just can't scratch. Can I show you?" With a grunt, despite her big belly, she was kneeling up on the sofa and pulling my dress up onto my back. I am suddenly facing her spread thighs and bum, covered in her big sheeny maternity panties. In no time, I was pulling them gently down and my hands stroking her backside and fumbling between her legs. Sonia gasped with desire and immediately I was in deep insider her. It took only a few strokes until we were both coming massively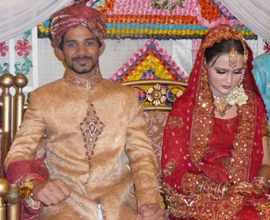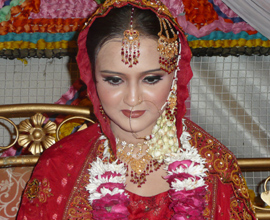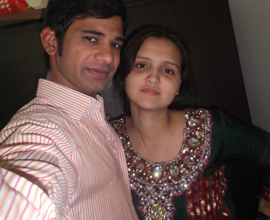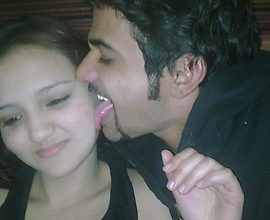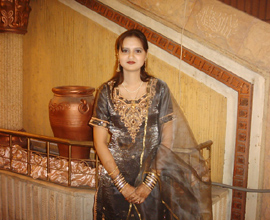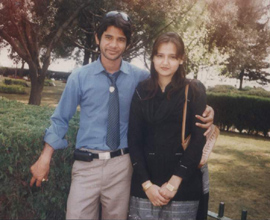 Me and Sonia were blessed with a cute boy Ayyan. After our first boy was born, for the first three weeks we didn't have sex. So I used to pleasure myself with masturbation thinking of fucking Sonia. I liked seeing my wife nursing my baby. That made me give her lot of respect as a mother, more than looking at her with sexual tension I started admiring her beauty in motherhood. And I myself was a responsible dad by taking care of the boy and helping her take care of the boy in the best possible manner. Yet we both had sexual feelings but in a controlled manner. Later one day when we went to bed I was just wearing my shorts. Sonia at that time was wearing a satin shirt and satin skirt. She came out of the bath she turned away from me showing her butt towards me she removed her panties and put it in the laundry. When I saw her doing that I had an instant erection. The baby was lying towards her side. She climbed over the bed kissed my lips and turned towards baby and unbuttoned the top 2 buttons of her shirt and fed the baby her milk. When she was about to finish I slowly placed my hand over her butt. She didn't mind it. Slowly I slid my hand playfully inside her satin skirt from below. Sonia turned her head and smiled at me and said, "Let me finish with your boy." Then my boy fell asleep.

I slowly laid my hand over her right breast from behind. It was big and supple. She said, "Honey, can you finish the milk. I feel some more is left inside me." I said, "With pleasure." She turned towards me and removed the shirt and skirt and became nude. I told her to put our boy in the cradle. Sonia kissed our boy and placed her in the cradle and mean time I removed my shorts and became naked. My honey said, "I was waiting for this moment for a long time, darling." She slowly crawled over me and kissed my lips and said, "Please don't wait, I am hungry." I kissed her lips again and slowly placed her on the bed and kissed her nipple and said, "Shall I have my share?" Sonia nodded and smiled. I started sucking her one nipple and pressed her other breast slowly. She started moaning in pleasure. I slowly sucked her one side and tasted the sweet fluid while I pumped out some of the milk from her other. Then I made her boobs wet with her milk and licked them dry. Then she asked me to make love to her. I told her, "How about 69?" She accepted and we placed our mouths on each other's pleasure zones and had fun. Later before she climaxed I slid my cock inside her and fucked her slowly. Her vagina was now free due to post delivery. I felt easy thrusting inside her and for each thrust a small moan of pleasure escaped. When she climaxed she squirted the remaining milk from her boobs. I helped her by pumping her boobs. Then finally I climaxed and we went to sleep hugging naked for a long time. The next day we had to change the bed sheets due to the mess made by us the night before..

I told Sonia to spray her milk over my dick, she positioned her boobs towards my dick and squeezed her boobs, her lovely juice hit my dick and she told me to lie on her lap and suck the rest. Her one hand was on my dick fondling it and the other under my head supporting it towards her boobs. I was sucking slowly the sweet juice. This time she was moaning with pleasure. My one finger was having a nice time with her cunt. When I drank half of her milk she climaxed with a sudden shiver and at that time she sprayed all her milk over me. Meantime she made me climax with the help of her soft hands. From the day Sonia breast feeding started, we enjoyed it for quite along time.

Sonia and I have been happily married for 5 years now, have 2 great, young kids and a loving home. It's not that we're unhappy, that's not the case, it's just that our sex life seems to be forgotten at times and seems to be forced at times. We try to make time at least thrice a week, but that seems so restricting to me at times, like if it's not "sex" night it's hard for me to initiate. Believe me, when we do make love, have sex, fool around, or just fuck, it's incredible. Sonia and I are great together in bed, it's just getting to those moments that is a challenge. When it's done, it's done until the next scheduled night.

We are very much settled in our life and living happily. Our sex life as you can all in videos is going great, lots of videos and picture are still waiting to get get shared with you so keep intact, more on its way for you!.
Sonia & Sunny Marriage Heat!
We made the "sex" nights so we make sure we have time for that every week, but I want more. Sonia is sexy, I love her eyes and breast, the way her hair falls over her face, her full lips (blowjob), her perfect nipples, her smooth swollen pussy and last but not least her ass.

Love You!
Sonia & Sunny.
Latest Videos & Pictures Of Sunny & Sonia